This page is in memory of past shooters and hosts. Our hearts and prayers are with all the families and friends. If you have a photo or information on past members or hosts that you would like added email us at: info@cherryvilleshooters.com


Mr. Howell Stroup passed away Sunday April 1st, 2007. Howell was the long standing President of The Cherryville New Years Shooters Inc. since 1960. It is told by many that he continued the tradition through the tough times of World War II. Words cannot say how much this group owes to Mr. Howell Stroup. He will be deeply missed. Click here for Obituary Link
Mr. Don Homesley passed away Sunday, March 14th, 2010. Don was the long standing Secretary & Treasurer of the Cherryville New Years Shooters Inc. since 1960. Don was also a Charter Member since 1960 and the "Official Greeter" of the group. This group owes a lot to Don and he will be deeply missed.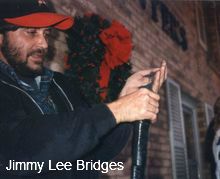 Jimmy Lee Bridges - July 11, 1952 - December 24, 2013

David Bernard "Pappy" Self, Sr., 80
The funeral will be conducted at 2:00 p.m., Thursday, May 30, 2013 at Covenant Bible Church with the Reverend Nathan Grooms officiating and burial, with military rites, will follow at Cherryville City Memorial Cemetery. Shooters are asked to shoot at the cemetery.

Tom White - Tom White passed away September 3rd, 2012
Inez Beam - 86, of Howards Creek Mill Road, Vale NC died at her home, July 22, 2011
Marty Rudisill - Marty Rudisill passed away on September 12th, 2009.

Alan Roberts - Alan Roberts passed away on October 25th, 2009.


Brian Jarrett Jr. passed away on October 15th, 2009.

Reid Parker - Reid Parker passed away on October 26th, 2009.

Jarrett Lawhon - Jarrett Lawhon passed away on August 15th, 2009.


Tim McGinnis passed away Wednesday March 11th, 2009.

Ricky "Frog" Allen Bowers
- Frog Bowers passed away Wednesday Dec. 17, 2008.
Bobby "Bullet" Ballard passed away on June 21st, 2008 after complications from heart surgery.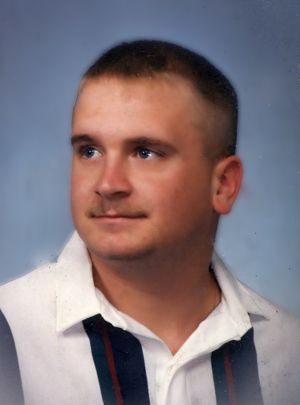 Jason Karr Beam passed away on June 27th, 2008 after injuries from a car accident in Cherryville.